In a recent survey, 91% of gastroenterologists said they would choose the same specialty if they had to choose all over again. This response suggests a high level of job satisfaction, despite the reality that this career path comes at a high cost.
For board certification in the United States, gastroenterologists are required to complete both an internal medicine residency and gastroenterology fellowship. They're among the most highly trained — and highly paid — physicians.
This profession diagnoses disorders and diseases of the digestive system and determines the appropriate course of treatment for a variety of gastrointestinal (GI) illnesses. This includes medical problems that involve the bile ducts, colon, esophagus, gallbladder, liver, pancreas, intestines and stomach.
The average gastroenterology salary is among the highest compared to all other medical specialties. With the right repayment strategy, gastroenterologists can better leverage their hefty incomes to pay off student loans faster.
Gastroenterologist education and training requirements
The long journey toward becoming a medical gastroenterologist begins by earning a bachelor's degree. After completing a bachelor's degree program — which typically takes four years — aspiring gastroenterologists need to earn acceptance into medical school, which is often predicated on earning a high score on the MCAT exam.
Most medical school programs at an accredited school take four years to complete, after which residency and fellowship training begins. The residency and fellowship requirements for gastroenterology doctors are some of the most grueling of all medical specialties.
At minimum, gastroenterologists must spend six years in residency and fellowship training. First, they must complete a three-year residency in internal medicine and become board-certified with the American Board of Internal Medicine. Next, they must complete an additional 36 months of gastroenterology fellowship training.
After meeting the gastroenterology fellowship requirements, medical doctors are then eligible to sit for the Gastroenterology Certification Examination. After passing the exam, they become certified in the subspecialty of gastroenterology. All told, a gastroenterologist can expect to spend a minimum of 14 years on their education and training.
GET A $1,000 BONUS WHEN FINANCING A PRACTICE!
Start your search for financing to buy the dental practice of your dreams. If you use one of our partner banks, we'll give you a $1,000 bonus when you close your practice loan (valid for practice loans of at least $100,000 in size). See what bankers are available in your state with the button below.
Average gastroenterologist salary
So, after 14 years of training, how much does a gastroenterologist make at this high experience level? In Medscape's 2020 Physician Compensation Report, the average annual pay was $419,000.
That ranked sixth-highest salary out of the nearly 30 medical specialties considered in the Medscape salary survey data. The average gastroenterologist salary was $187,000 more than the average annual salary for pediatric doctors. Pediatricians ranked as the lowest salary in the survey.
Gastroenterologist residents, however, make far less, with an average total compensation of $63,600 per year. Lower resident pay is par for the course in all medical specialties, with the average licensed medical resident earning $61,200.
Medscape found that incentive bonuses account for 15% of total salary for the typical gastroenterologist ($63,000). According to the survey, 61% of gastroenterologists earn at least three-quarters of their annual incentive bonus.
In a separate Physician Debt and Net Worth Report, gastroenterology tied with plastic surgeons for second-highest on the list of richest physicians, with 16% of gastroenterologists reporting a net worth of at least $5 million.
Medscape's 2020 report doesn't compare the average income of self-employed gastroenterologists to those who are employed by a hospital or clinic. The 2019 report did, however, make this comparison. It found that private practice gastroenterologists made an average of $440,000 per year. This is significantly higher to the $393,000 for those who were employed. This difference means that private practice gastroenterologists make, on average, $47,000 more per year.
Gastroenterologist student debt
Most student debt is accumulated before beginning residency. Therefore, student debt for gastroenterologists is similar to that of other medical school graduates.
Recent compensation data from the Association of American Medical Colleges shows the median debt for all physicians is $200,000. The AAMC also found that the total cost of repayment for the average salary ranges from $365,000 to $440,000.
How to pay back your gastroenterologist student loans
According to the data above, the average medical doctor's student loan payments total about double the amount they originally borrowed. This extra cost is solely due to interest. But, with the right repayment plan, you can dramatically reduce the amount of interest you pay.
The right repayment strategy for you depends largely on whether you're a self-employed (private practice owner) or employed gastroenterologist (such as working for a nonprofit hospital or clinic). Let's take a look at the most efficient repayment plan for both types of gastroenterology doctors.
Best student loan repayment strategy for a private practice gastroenterologist
If you plan on opening a private practice after finishing your residency and fellowship, or you're already in private practice, an aggressive payment strategy is probably your best option.
This approach is effective because, while that $400,000 salary is great, it also means that an income-driven repayment (IDR) plan likely won't benefit you.
Using the Student Loan Planner® calculator, we can see each of the IDR plans cost more overall than the Standard 10-Year Repayment plan for the average gastroenterologist with $200,000 of student debt.

Joining an IDR plan could be a smart move while you're in residency to improve cash flow until you see a significant salary increase. A $378 payment is much more manageable on a $60,000 entry-level gastroenterologist salary than a $2,271 payment on a $400,000 salary. Once you're earning the salary of a full-time, board-certified gastroenterologist, however, paying down your loans as fast as possible will save you the most in interest.
Let's say you decided to join and follow the REPAYE plan during residency and fellowship. In that case, your balance will grow to just over $225,000 by the time your income jumps in year seven of repayment.
If you decided to change to the 10-Year Standard Repayment Plan at this point, you'd have payments just over $2,500 per month. Most private practice gastroenterologists should consider paying more than this required minimum, however.
Even with a starting salary of $400,000, the average gastroenterologist will earn approximately $33,000 a month. With that kind of money, doubling your monthly payment to $5,000 would still keep your monthly debt-to-income ratio at a reasonable 15%.
By making extra $2,500 payments each month, you'd save over $50,000 in interest. Moreover, if you were to refinance your student loans at a 3.5% interest rate, you'd boost your savings to over $67,000!

Best student loan repayment strategy for a gastroenterologist working for a nonprofit
Aggressive repayment is the best strategy for private practice gastroenterologists. However, it's usually not the best plan for gastroenterology doctors who work for a nonprofit hospital or clinic.
In that case, the best repayment strategy (for your federal student loans) is pursuing Public Service Loan Forgiveness (PSLF). Assuming once again that you graduate with $200,000 worth of student debt, look at how much PSLF could save you:

PSLF could save a nonprofit gastroenterologist $191,000 to $310,000! And the $80,000 that you'd spend overall would be $285,000 to $360,000 less than the averages reported by the AAMC.
Part of the reason for this massive benefit is that gastroenterology doctors spend so much time in residency and fellowship. After completing six years of post-graduate training, they only have to make four years of higher IDR payments before potentially qualifying for full tax-free loan forgiveness.
If you plan to work for a nonprofit after earning your gastroenterology certification, PSLF could save you hundreds of thousands.
Related: How PSLF Distorts Physician Salaries
Can gastroenterologists still become practice owners?
Long residency and fellowship requirements for gastroenterologists actually come in handy for more than just honing additional skills related to disorders of the stomach.
After receiving board certification, gastroenterology doctors need only spend four short years working for a nonprofit employer to earn PSLF forgiveness. Afterward, they'll be free to pursue practice ownership without the anchor of student debt limiting their private practice financing options.
You could be sacrificing up to $188,000 in additional income by choosing nonprofit employment during those four years. But when you consider the $230,000 you'd save with PSLF versus the cheapest IDR plan (REPAYE), you'd still come out over $42,000 ahead.
Gastroenterology physicians can get a comprehensive student loan plan
If you're not sure which student loan repayment strategy is best for your gastroenterology student loans, we can help. Our advisors have consulted with borrowers on over $1.44 billion worth of student loans. We specialize in helping people with large student loan balances.
If you have $20,000 to $1 million of student debt, you could save thousands by following a custom repayment plan. Our consultants can help you create the plan that best fits your situation. Book your consultation today!
GET A $1,000 BONUS WHEN FINANCING A PRACTICE!
Start your search for financing to buy the dental practice of your dreams. If you use one of our partner banks, we'll give you a $1,000 bonus when you close your practice loan (valid for practice loans of at least $100,000 in size). See what bankers are available in your state with the button below.
Best Student Loan Refinancing Deals

1
Disclosures

$1,050 BONUS1For 100k+. $300 bonus for 50k to 99k.1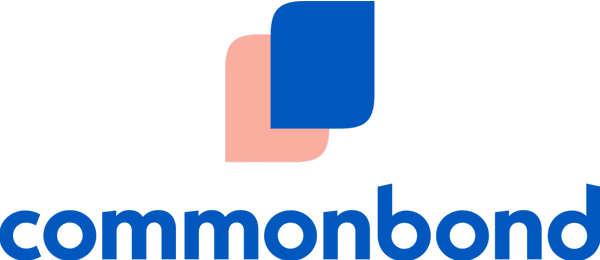 2
Disclosures

$1,050 BONUS2For 100k+. $300 bonus for 50k to 99k.2


3
Disclosures

$1,000 BONUS3 For 100k or more. $200 for 50k to $99,9993


4
Disclosures

$1,000 BONUS4For 100k+. $300 bonus for 50k to 99k.4


5
Disclosures

$1,275 BONUS5 For 150k+. Tiered 300 to 575 bonus for 50k to 149k.5


6
Disclosures

$1,000 BONUS6For $100k or more. $200 for $50k to $99,9996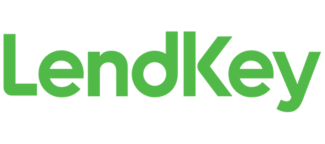 7
Disclosures

$1,250 BONUS7For $100k or more. $100 to $350 for $5k to $99,9997


8
Disclosures

$1,250 BONUS8 $350 for 50k to 100k8