When choosing to attend college, many students elect to take standardized exams to supplement their application materials.
Some schools require these tests, while others do not. There are two main tests for students applying for undergraduate studies—the SAT and ACT. While these tests measure similar aptitudes, they are different.
In this guest post, Kevin Organiciak, Founder and Chief Learning Officer over at TPAPT (The Association of Test Prep, Admissions, & Private Tutoring), dives into the SAT vs ACT and how to choose which standardized test is the right option for you.
First things first – let's go through the basics of both tests through this T-chart so you can get an idea of what each one has to offer: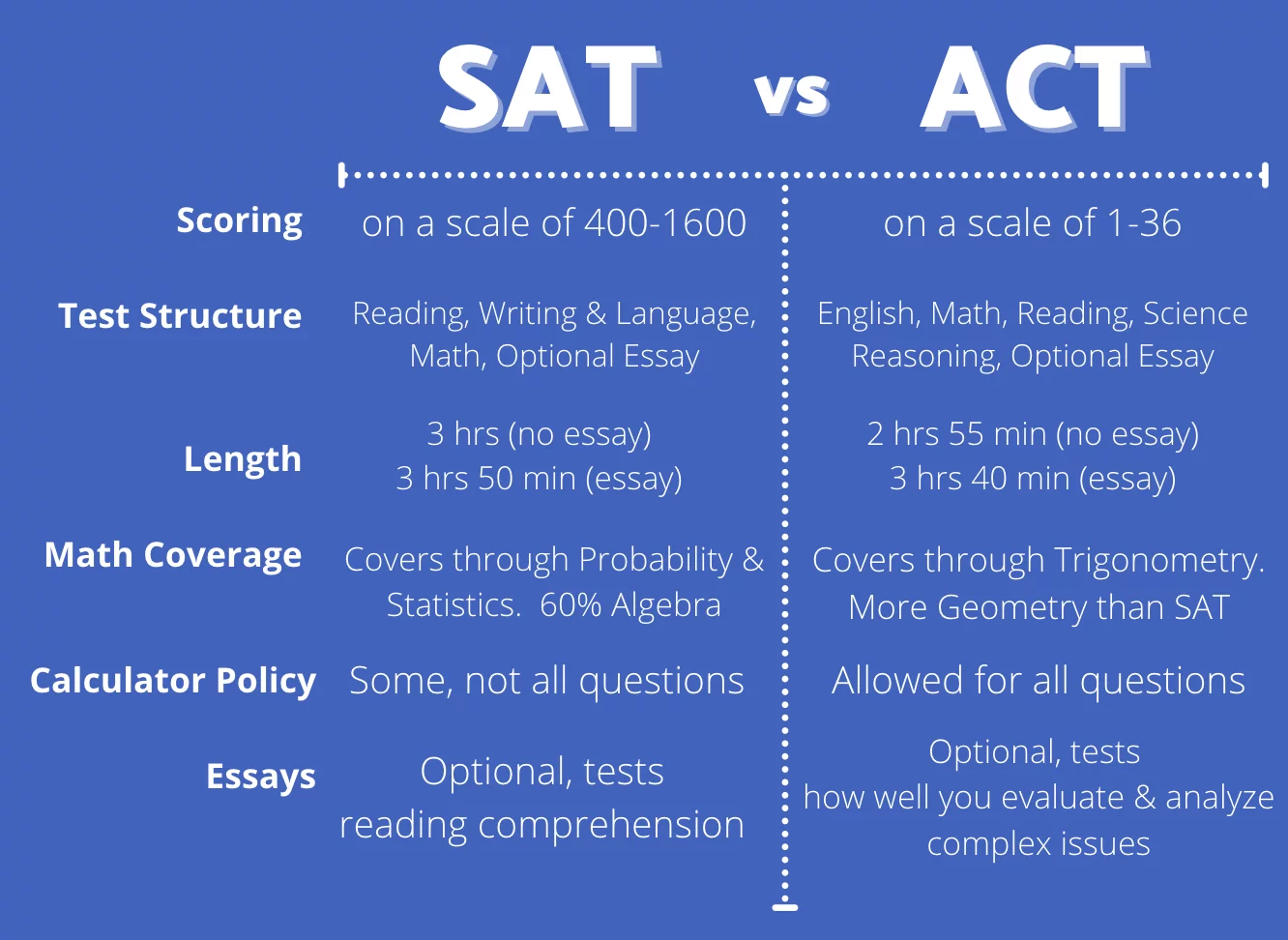 The SAT: details and things to keep in mind
The SAT is the most popular college entrance examination. This test measures student success in reading, writing and language, math, and essay skills. Contrary to what some believe, it is no better or worse than any other college entrance exam or requirement.
It is important to note that while some parts of the SAT allow students to use a calculator on the Math section, others do not. Also on the topic of Math, your score on the Math section of the SAT accounts for half of your total score, making it extremely important.
The ACT: details and things to keep in mind
The ACT is the other major standardized college entrance exam. While many students take the test each year, it is slightly less popular than the SAT.
As you can see from the T-chart above, the core subjects for the SAT and ACT are nearly the same, except the ACT also has a science reasoning section.
Overall, the ACT is slightly shorter. This test also allows you to use a calculator, but this time you can use it on all math sections. In terms of the scoring breakdown among the sections, each of the four sections is worth 25% of your final score, making them of equal weights.
SAT vs ACT: What about guessing penalties?
Prior to 2016, any guesses made on the SAT were subject to be penalized if you guessed the wrong answer. However, it is important to note that now, there is no guessing penalty for either test, so once you narrow down those answer choices to as few as possible, guess away!
SAT vs ACT: Which test is preferred?
Colleges and universities that require entrance examinations do not have any preference to which test students take or submit.
You could theoretically take both tests, but that is an unnecessary undertaking.
Neither test is easier than its counterpart, so at the end of the day, you should settle on focusing your preparation efforts on the standardized test that you feel you will most excel at, given the parameters and constraints of each.
SAT vs ACT: How should I choose which one to take?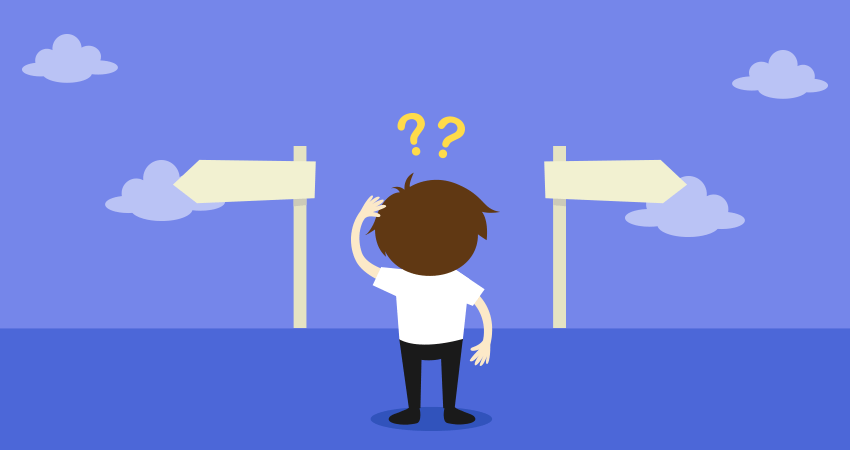 The first thing you should think about when deciding if you should pursue studying for the SAT or the ACT is which test will highlight your strengths more.
For students who are strong in Science and English subjects, the ACT might be more up your alley. However, if you're a student who struggles in science reasoning but you are strong in math, opting for the SAT may be a better choice.
Next, it's certainly helpful to consider factors other than academic strengths, such as your personal testing style, and the innate advantages and disadvantages of each test.
For example, if you're a whiz at answering a lot of questions in a short amount of time, consider the ACT instead of the SAT, because it is tighter on its constraints in terms of time per question.
Ultimately, the best way to actually go about deciding which test is best for you is to try out both by taking full-length practice tests and comparing your scores and percentiles.
The cost of taking the SAT and the ACT is essentially the same.
The SAT is $49.50 for Writing/ Reading/Math, and adding the essay portion drives the test up to $64.50.
Comparatively, the ACT costs $52 without the essay and $68 with the essay.
Luckily, for students with financial need, it is possible to obtain fee waivers for both the SAT and ACT. Eligibility requirements do vary, so check out these resources (SAT fee waiver info and ACT fee waiver info) to learn more about if you qualify and how to proceed.
SAT vs ACT: Concluding Thoughts 
Ultimately, the ACT and SAT are similar tests as far as costs, guessing penalties, and nationwide acceptance at colleges and universities.
Because the vast majority of colleges do not prefer one test over the other, you should only prepare for and take the test that you feel best plays to your strengths.
The post SAT vs ACT: Everything You Need to Know appeared first on Access Scholarships.